Our reception is staffed from 06:00 a.m. to 10:00 p.m.
Check-in at our reception is possible from 15:00 p.m. to 10:00 p.m.
From 10:00 p.m. check-in takes place via our self-check-in terminal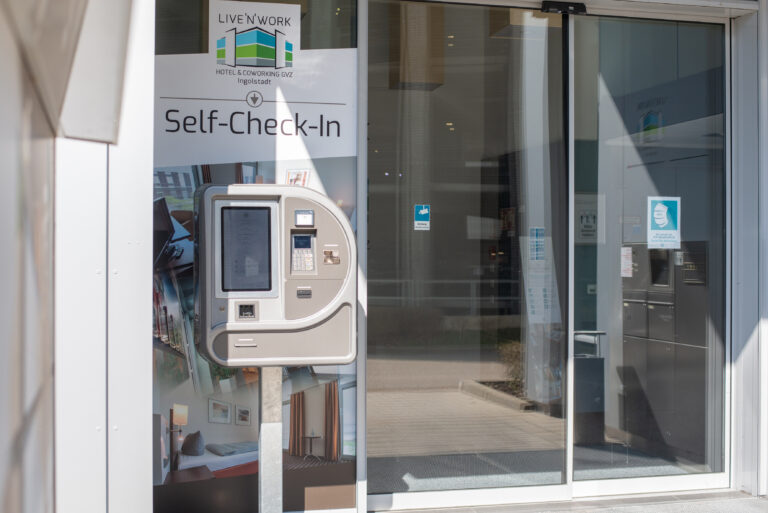 Self-Check-In - What is it?
You have already booked a room with us?
Check in independently, without a long wait via our self-check-in terminal at the entrance.
The terminal guides you step by step through the check-in process.
All you need to check in is your family name.
You can also make your payment directly at the terminal.
We will then conveniently send you the invoice to the e-mail address you provided.
After check-in, you will receive your room card and your personal access data once as a printout and once digitally by e-mail.